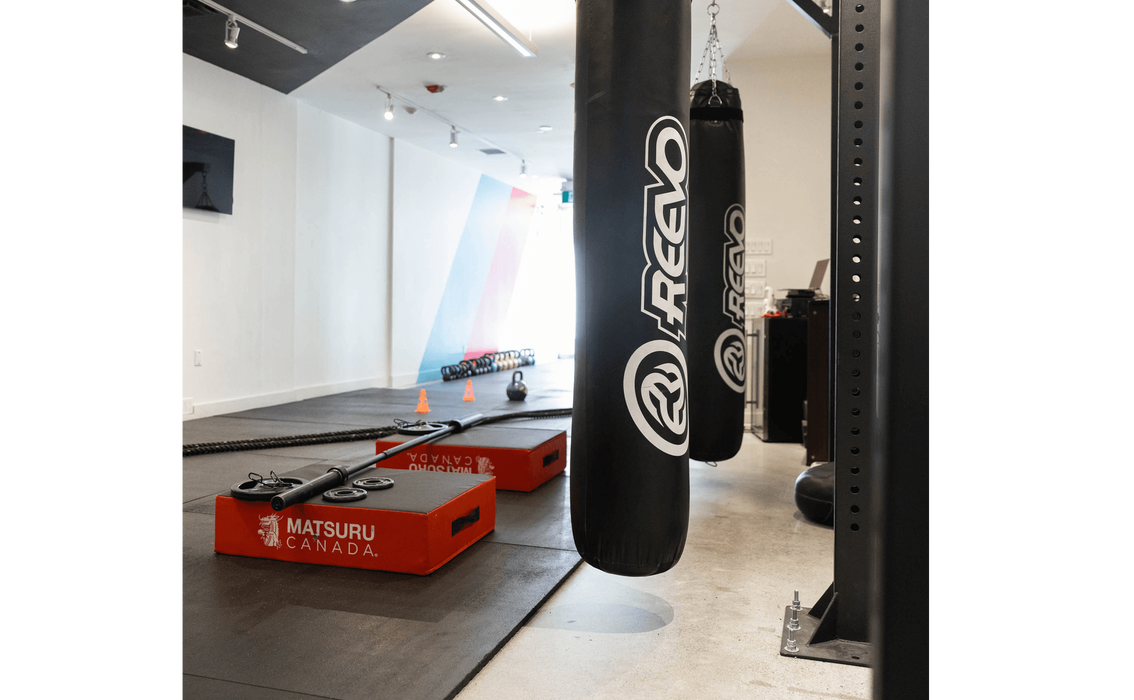 Try a class today
Are you ready to take your fitness to the next level? Look no further than our small group classes! Our expert trainers will guide you through the fundamentals of body movement and provide a killer workout that will leave you feeling stronger and more energized.
Whether you look for Boxing in Toronto, Kickboxing in Toronto, or try something new like Capoeira in Toronto, our classes offer something for everyone. Plus, our supportive and fun environment ensures that you'll have a great time while achieving your fitness goals.
So why wait? Sign up for a class today and take the first step towards a healthier, stronger you!
Personal + Semi Private Training
We have Toronto premier personal training program.
We offer a variety of programs to fit your needs, lifestyle, and budget.
Custom workout
Do you need a custom workout built JUST FOR YOU? We do both 1:1 Personal Training and 4:1 Group Personal Training in Toronto.
Lose Weight

Increase Strength

Injury-Proof Your Body

Feel Younger

Exercise and Live Pain-Free
Boxing + Fitness Classes in Toronto
We understand that everyone has unique fitness goals and challenges, which is why we offer a wide range of programs tailored to your needs, lifestyle, and budget.
Looking for a personalized workout experience?
Our 1:1 Personal Training and 4:1 Semi Private Personal Training options can help you achieve your fitness goals with expert guidance and support.
Early birds, we've got you covered!
Our Strength + Conditioning and Circuit Burn classes start bright and early so you can get your workout in before the day starts.
If you're tired of traditional weightlifting routines, why not try something new? Our Beginner Boxing in Toronto, Late Night Toronto HIIT classes offer a fun and challenging alternative to weightlifting.
Kickboxing Muay Thai
Elevate your fitness and Martial Arts journey at Jimmy's Athletics in the heart of Toronto. Our dynamic Kickboxing and Muay Thai classes are designed for all skill levels, from beginners to seasoned fighters, providing an unparalleled blend of cardio, self-defence, and traditional martial arts training.
Why choose us:

✓ Expert Instructors: Train with seasoned professionals who have honed their skills in Kickboxing and Muay Thai.
✓ State-of-the-Art Facilities: Our modern facilities provide the perfect environment for an intense yet welcoming training experience.
✓ Beginner-Friendly: No matter your fitness level or martial arts background, our classes are structured to accommodate everyone.
✓ Personalized Training: We tailor our training to your goals, whether you want to get in shape, learn self-defence, or compete at the highest level.
Kickstart your fitness journey and unleash the warrior within. Join the best Kickboxing and Muay Thai classes in Toronto today.
Ready to get started? Contact us now to book your first class and experience the thrill of Kickboxing and Muay Thai like never before.
About JIMMY'S
Over the past decade, I've dedicated myself to helping others achieve their fitness goals in Toronto. It wasn't always this way – at 25 years old, I weighed nearly 300 pounds and suffered from heart and blood pressure issues and chronic knee and back pain.
I tried countless diets, supplements, and fitness programs, but it wasn't until I discovered the power of exercise that I finally experienced success.
Since then, I've earned a Brazilian Jiu-Jitsu Black Belt, become a certified personal trainer and kettlebell instructor, and honed my Boxing and Muay Thai Kickboxing skills. I've also had the privilege of teaching seminars and co-hosting a popular fitness podcast.
But I'm most proud of the people I've trained and coached over the years in Toronto. I've had the opportunity to be a part of their journeys toward achieving their fitness goals and unlocking their full potential. It's an honour to help others realize their strength and resilience.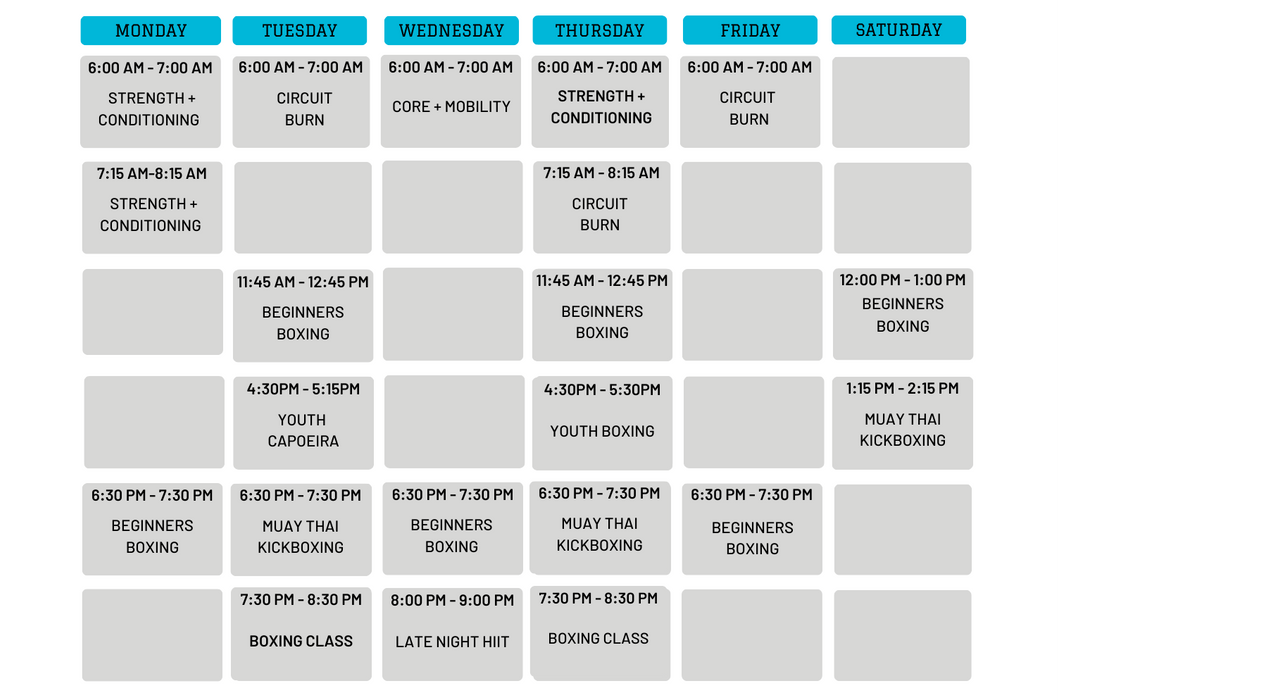 Testimonials
What our clients say
The only program that's ever been able to create longevity for me...
Jimmy is very kind but don't let that fool you – he will make you SWEAT …
Authentic in his advice and put my health and wellness first …
Kate's testimonial
Being a working mom – it's really hard to get that little bit of time to myself … I love coming here